Welcome to Tarkarli-Malvan
MTDC approved tarkarli resort
Welcome to Tarkarli-Malvan, a coastal line of southern Maharashtra. Here is MTDC approved tarkarli resort gives you warm hospitality, luxury AC accommodation and delicious Malvani style cuisine.
Shree Ganesha Homestay is one of the best Beach Resorts in Tarkarli located at Tarkarli beach Malvan, offering attractive packages for those who are looking to discover a peaceful beach stay where the Arabian Sea waves kiss the shore. The best resort in Tarkarli is all set with 14 rooms having occupancy of about more that 60 guests. Shree Ganesha Home Stay, Beach Resort, is located on the Beautiful Konkan coast of Sindhudurga district in Maharashtra. One can reach via Road, Rail and Airway, from cities like Mumbai, Thane, Chiplun, Ratnagiri, Kolhapur, Satara, Sangli, Pune, Solapur and even Belagavi and nearby cities. Shree Ganesha Beach Resort preserves the culture and architecture of the Konkan within its own ecosystem. Indulge into your own space, get out from tiresome day to day life and discover the peaceful forest, pristine beach close to our resort in Malvan-Tarkarli.
Our Resort is ideal for team activities and off sites to rejuvenate. We cater to all events which includes birthdays and anniversaries with your dear and near ones. Picnics, Alumni meet up, Corporate Business and Outbound events or be it functions like Munj, Naming Ceremony or Engagements and Get-together. We promise to deliver the best care.
Visit our Beach Resort, for an exhilarating get away from your everyday routine and engage in tons of activities to explore and experience in Malvan - Tarkarli. Be it adventure, water sports, wandering around or just relaxing.
Fly into the blue sky and experience the breeze during parasailing or enjoy the sight of precious sea creatures during Dolphin Safari, or simply go trekking uphill to old Brahman Dev Temple. Make a wish in front of Lord Shiva which is believed to come true. All these to offer while your stay at Shree Ganesha Resort, Tarkarli.
Open Restaurant is situated right at the centre of our Beach Resort. The restaurant has a perfect Ambience of a typical beach shack. Splurge into lip-smacking Malvani seafood delicacies freshly prepared by special local chefs while you enjoy the ocean breeze at one of the best restaurants in Malvan.
A beatiful architecture
Konkani house is constructed with red coloured porous stone known as "Chira"(Laterite stone). This stone keeps interior atmosphere cool and beacause of porous nature it maintain the humidity inside room. Shree Ganesha resort is built up with this Chira stone. it's architecture is planned ny considering heritage structure.
Our Beach Resort is built in a way keeping the coastal paradise in mind, large in size with a courtyard overlooking the vast resort front and greenery all across.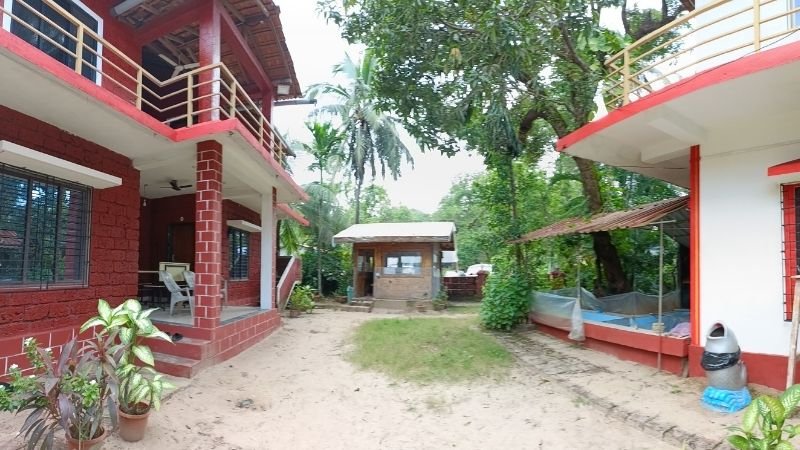 Charming rooms
Rooms of this beach resort in Tarkarli are constructed as per the guideslines given by MTDC. Spacious and well furnished rooms are offered in this Tarkarli Resort. Not so Luxury but satisfactory ammenities are fitted inside.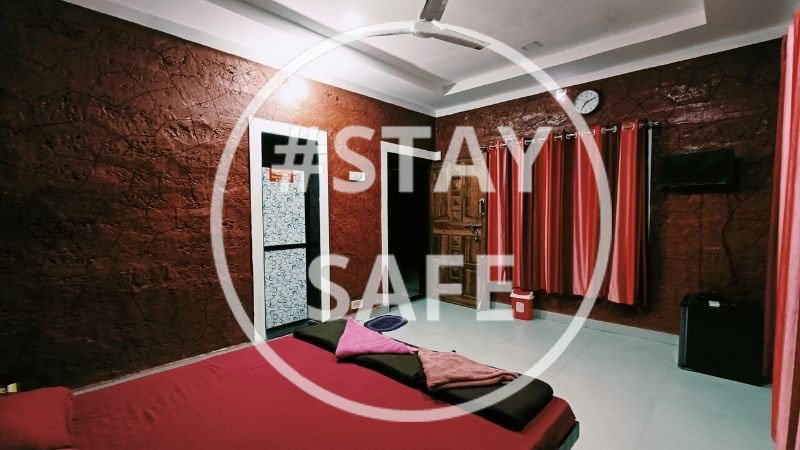 Water sports activities in Tarkarli
MTDC water sports center is just on 500m from shree Ganesha beach resort in tarkarli. A famous under water sports in tarkarli is scuba diving and basic snorkeling. Most beautiful under water beauty can be captured on SD card while doing this activity in Tarkarli. Other activities are also available like
Parasailing
Banana Ride
Scuba Diving
Snorkeling
Speed boat Ride
Jetski Ride
Bumper Ride